Interviews are scary for the people being interviewed, but when the tables are turned, interviews can also be very stressful for interviewers; there is the pressure of presenting yourself and your office in a proper manner, and speaking openly to a stranger. Many people don't consider what interviews are like for the interviewers, they only focus on how daunting going to an interview can be. Here's how you can be the perfect interviewer.
The First Phone Call 
You have good news to bring to one of many applicants, but that also means a list of phone calls you have to make; to give the best first impression over the phone, make sure you sound keen and enthusiastic to speak to them – it is a possibility they could be a new employee of yours after all. Sound clear, and answer any questions that they might have. Sound approachable and friendly, and state that if they have any further questions, that they can give you a ring, or send over an email. At the end of the phone call thank them for their time, and make it clear that you are looking forward to meeting them. 
Preparations 
If you have a day of interviews, make sure you are well prepared; write down the name and time of each applicant in your diary – it won't look good if you get the wrong name, or worse forget it. Print off their CV, and come up with a list of standard questions to ask them. Make sure you have a quiet private room to interview them in without any interruptions. Prepare a water jug and a cup for them to have a drink – that may calm their nerves. Make sure you have a comfy chair for them to sit on too, as that will make them feel more relaxed; an Operator Chair should make them feel more comfortable when sitting down for the interview.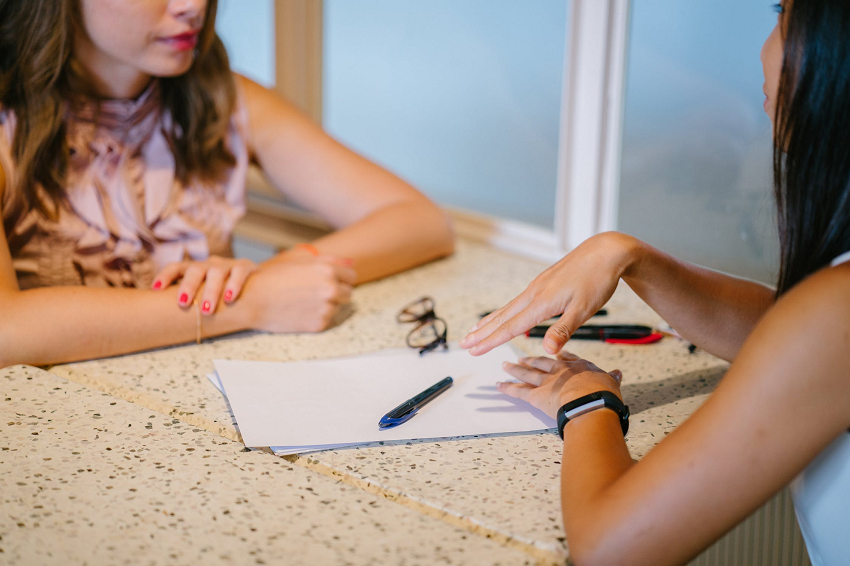 Make Them Feel At Home 
Once they walk through the door, make them feel at home as much as possible, they will be nervous and unsure of what the interview will bring, so be kind and courteous to them; Make sure to give them a smile and shake their hand, and ask someone else in your office if they can make them a hot drink. Offer them a glass of water, and just have a friendly chat with them. Have their CV, and interview questions ready on your desk to start the interview. If they are appearing nervous, ask them if they would like you to open up a window to get some fresh air into the room.
The Interview
It is common for interviewers to feel nervous too; you are meeting a stranger, and you have to try and find out as much as you can about them in a short space of time. Remember to be confident when talking to them, as they generally have much more to lose than you do. Tell them about you and the company, talk through the job role and everything that comes with it, and appear friendly and enthusiastic to have them there. When it comes to asking questions, it is best to treat it more as a friendly casual chat, as this will make them feel less nervous, and in general, you will get more out of them. Don't ask them tricky and intimidating questions like 'What Kind of Animal would you be?', just stick to questions where they can relax and open up – here are some top interview question ideas you could ask.